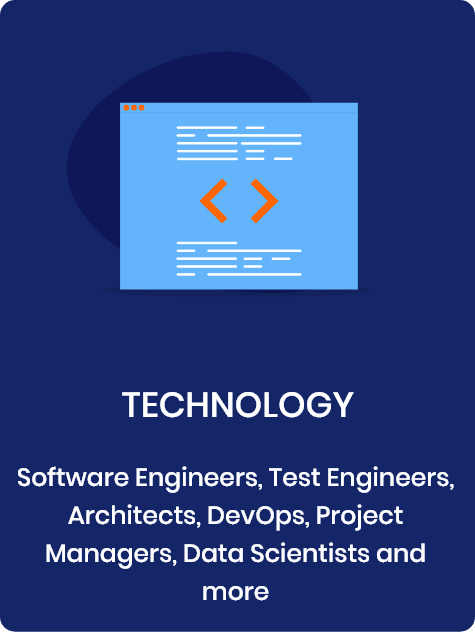 Technology is the catalyst of growth for all businesses

Having the right technical resource allows companies to meet their project timelines or keep their IT infrastructure running 24x7

We take time to do a position analysis – understand your company and the JD. Only then we mobilize our recruiter to find the right talent to work within the timeline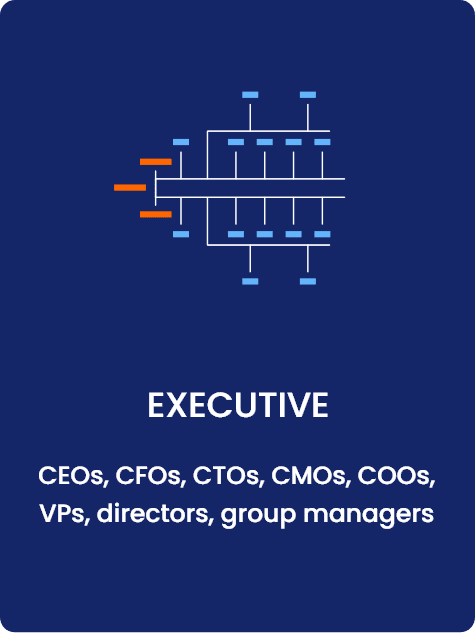 Great leaders have the vision, courage, integrity, humility and focus along with the ability to plan and motivate their team

We do our research - look at executives in similar businesses and network with leaders to find the most fitting set of candidates

Our innovative approach enables us to work with speed to identify the best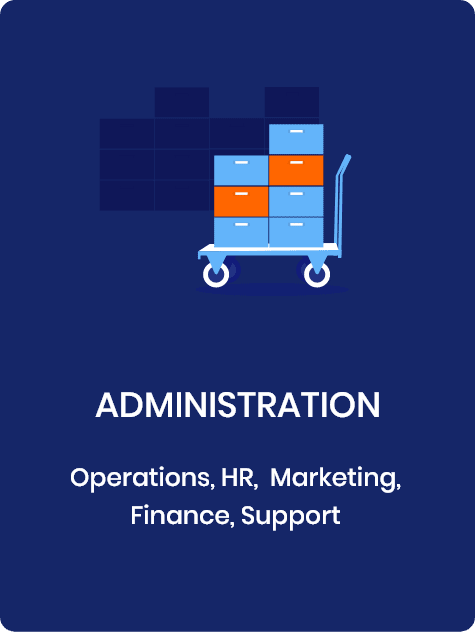 Technology companies have their own nuances in running their businesses and administrative staff needs to align accordingly

Having the relevant technical knowledge and understanding the landscape around the business has significant advantages

We understand these dynamics very well and will identify the right resources to get your organization running effectively

Staffing Solutions


An effective recruitment selection process clearly identifies your company's needs and to match the job requirement with the right set of candidates for:
Educational qualification
Technical Abilities
Prior related experience
Credibility and Integrity
Communication skills
Professionalism

The focus of the selection process is not just about finding someone to do the job, but about finding the person who is the best possible fit for the open position.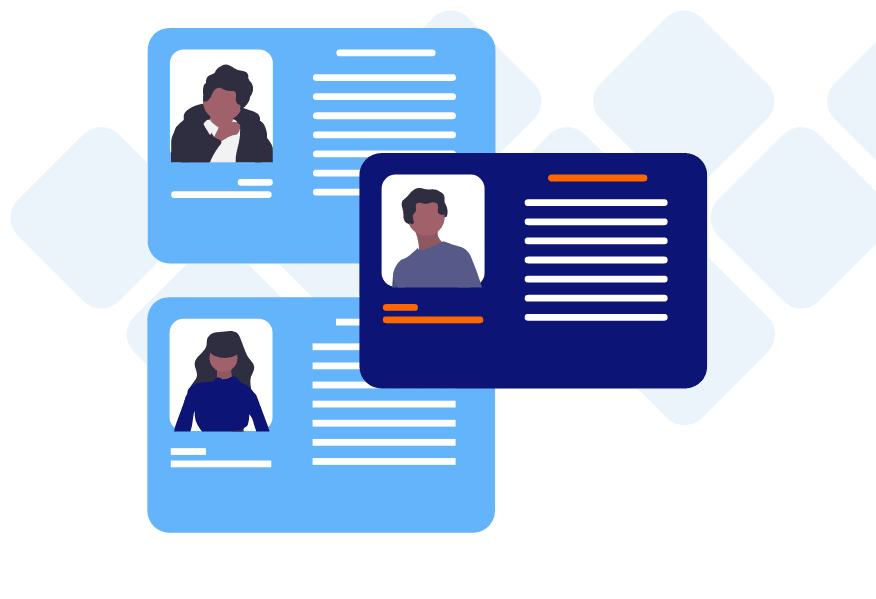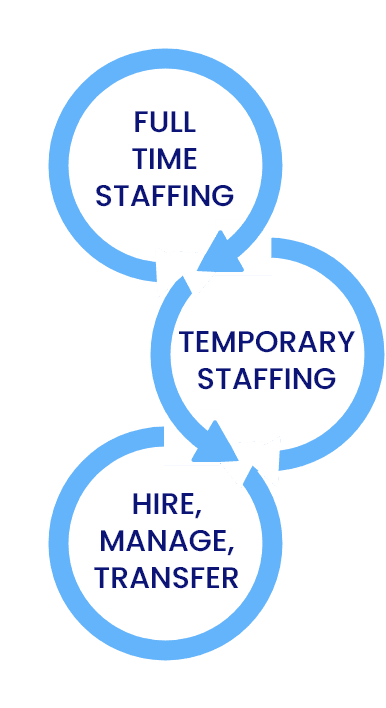 Depending on the job type, we pre-qualify select candidates through hacker rank tests.
If the need for the resource is for a short period – a few weeks or months, we can fulfill that demand using temporary staffing with an option to hire at the end of the contract period.
Planning to start a new offshore team but want to try it out for its effectiveness? Don't worry. Try our PEO - Employer of Record model as an intermediary step. After you are satisfied with the quality, you hire them on your rolls.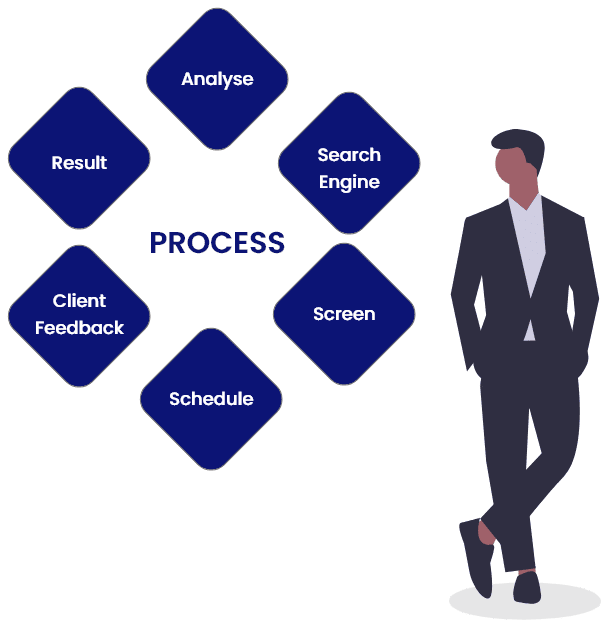 Let us screen and eliminate the wrong candidates to select the right one for you!

Human Resource Management


HR functions such as recruitment, payroll, taxes, employee evaluations, and employee experience management can be challenging along with a maze of statutory and regulatory requirements
We take over every step of your employment life cycle and the management of your HR activities.
When employees know what it takes to perform, develop, grow, and succeed, they trust that their company is a meritocracy. We are committed to measuring everything—talent management, development programs, engagement, rewards, and reputation; to create a purpose-driven, performance-oriented, and principles-led HR organization for our clients.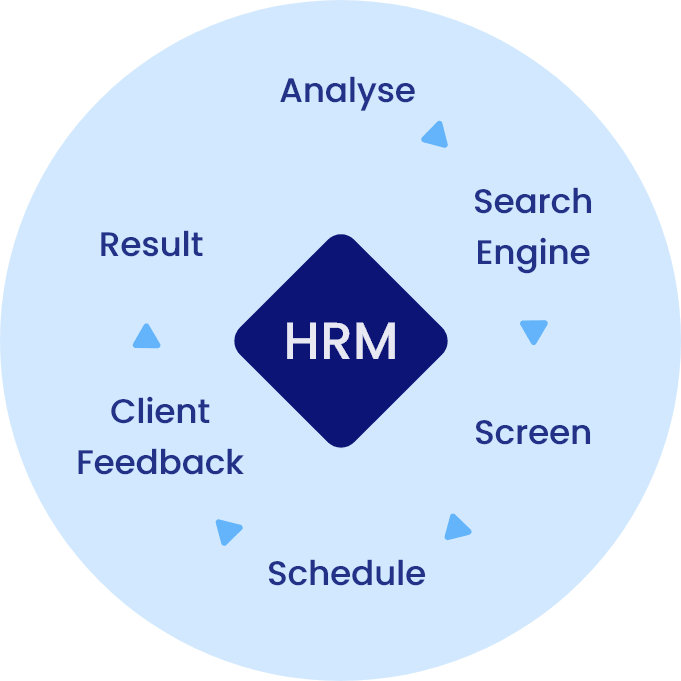 PEO - Employer of Record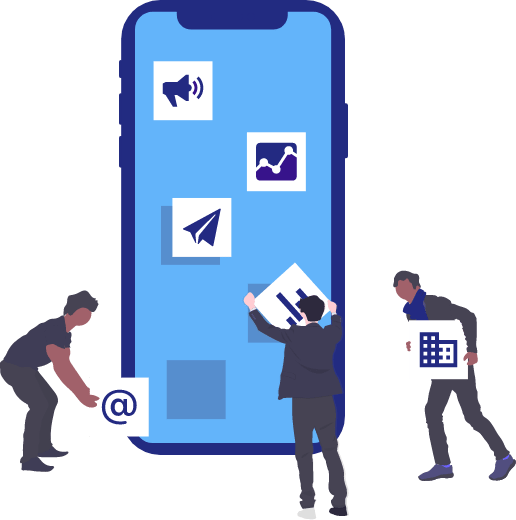 India offers a significant pool of technical and management resources. However navigating the landscape of statutory, regulatory, taxes, and employee management can be a daunting task for international companies.
Think of Professional Employer Organization (PEO) - Employer of Record as a Shared Service - on behalf of your organization, we will create a virtual team for your organization in India. We handle all aspects of setup including employee recruitment and employment, while you select your team and manage their deliverables. When you are ready to set up your entity, we will transfer the team to you.
PEO - Employer of Record model is helpful for organizations that are skeptical of setting an offshore entity but require on-board technical resources in a hurry. Clients make the final decision of their team selection, decide on their compensations, and retain complete control of their operating environment safeguarding their intellectual property. It is your workforce without the headaches of an organization and with full transparency to the costs of running this virtual team.
Read more >