Employer of Record Service Offering
A full-service Employer of Record (EoR) Service is when companies want to set up a team overseas without having to establish a branch office or subsidiary in the destination country. While many companies provide EoR, their platform specializes in managing employee payroll. In reality, EoR entails multiple components: recruitment, employee welfare, employee retention, and meaningful client coordination.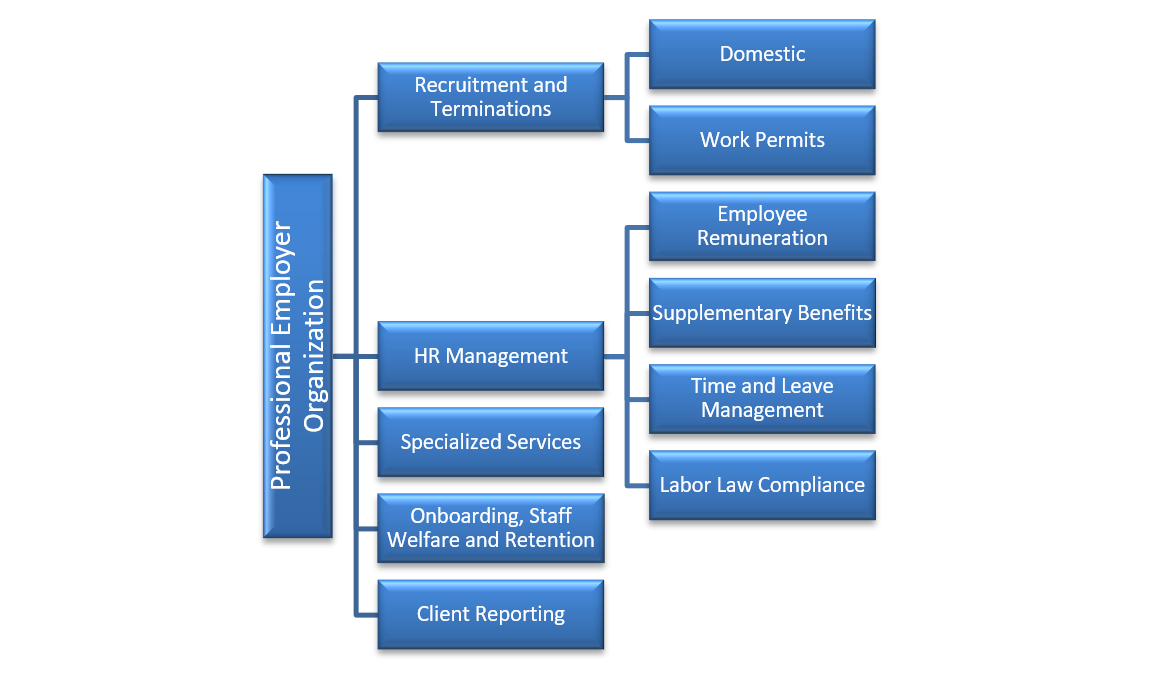 InfoPro HR specializes in EoR services only in India and is extremely good at simplifying the complexities of staffing for its clients. InfoPro is also flexible to help clients set up an India subsidiary/branch and transition its employees as the team grows.
Recruitment and Terminations
While India has a large pool of candidates, attracting the top talent pool is challenging. But hiring a veracious team is the ultimate success for clients. The job of screening, interviewing, and placing is more than having access to job portals. InfoPro works closely with its clients to understand the job requirements to place the best candidates in front of clients and build their team. InfoPro has been in the recruitment business for many years and has a robust platform and an extensive database.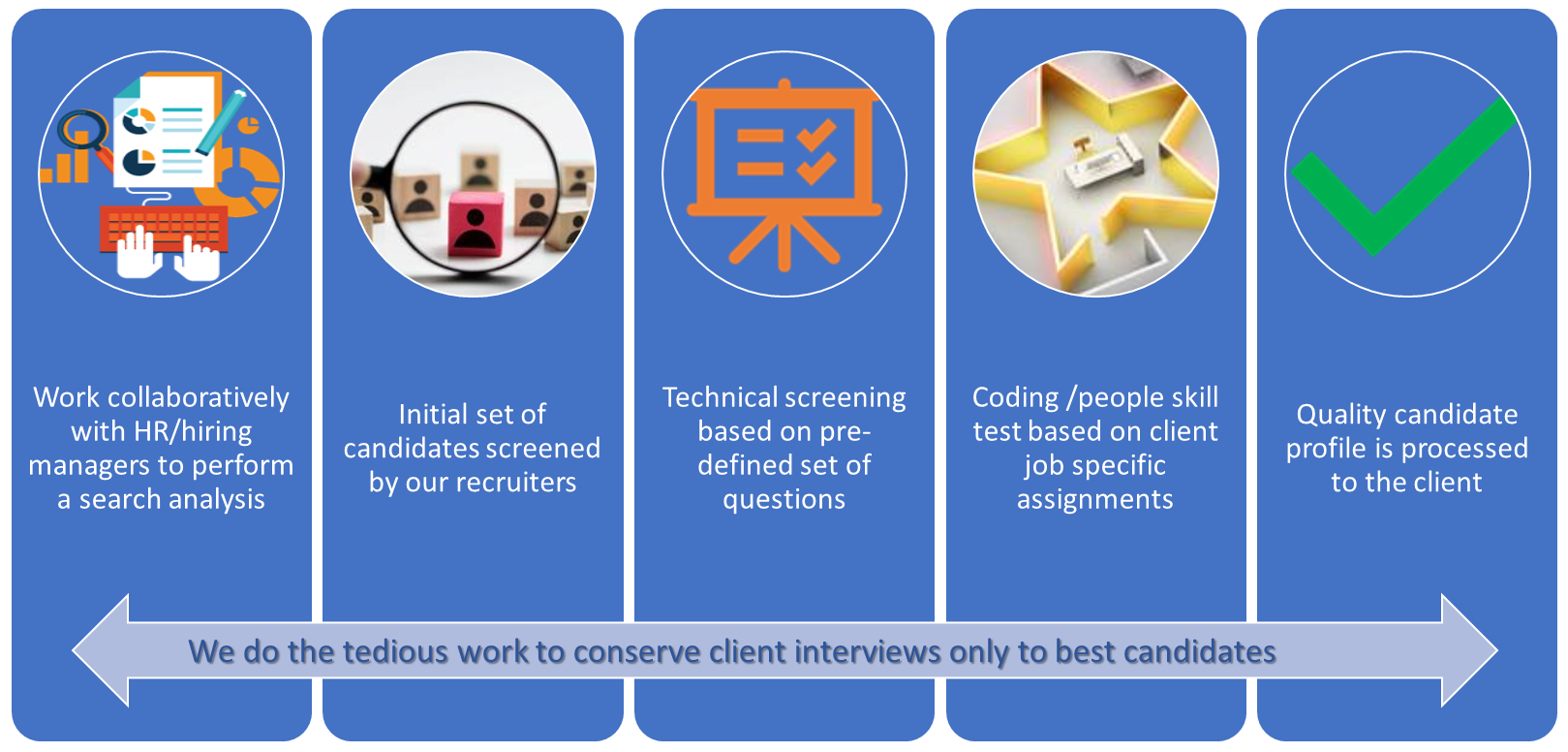 Payroll
Employee compensation does not have to be complex if structured right within the regulatory framework and in compliance with the labor laws of India. Salary, benefits, and title are significant components to alluring the right individual. It is a balancing act between maximizing employee remuneration, add-on benefits, and retirement funds, attributing to the company's total cost. There is also some ground work when a new employee is hired and terminated, or if an employee needs a work permit to work in India. InfoPro will help clients structure compensation for employees besides doing the recurring payroll.
Specialized Services
Services such as taxes and insurance are reasonably straightforward if the client is only tapping into the labor pool in India. However, if the client is trading goods and services in India under the EoR umbrella, the scope of taxes and insurance can be more wide-ranging. InfoPro will use a professional accounting firm to deal with the area of service. Similarly, legal and contract services will be coordinated and channeled out to one of InfoPro's professional service partners.
Onboarding, Staff welfare, and Retention
The demand far exceeds supply in the field of technology. Hence this service is critical to clients' success when using EoR service. Employees are quick to bail out of a position if they are not happy during onboarding to a job or unhappy for many reasons. In the age of WFH or Hybrid work, clients can use InfoPro as the bridge between the client and its employees as an HR resource by reaching out to every staff on a continuous basis for all queries, grievances, and issues that come their way. Annual evaluations and raises can be demanding, where InfoPro will work closely with clients to meet employee demands. Staff welfare could extend beyond HR management. InfoPro will assist a client with office space management, procurement of machinery and software for work, and social/team-building exercises.
Client Reporting
Besides reporting financial information every month, the InfoPro manager will communicate personnel-related red flags, grievances, and issues to keep a low attrition rate. During recruitment, the InfoPro manager will work with the recruitment team to provide progress and coordinate interviews. InfoPro will assist the client with annual employee reviews